Bands 2023
Randall King (USA)
Randall King grew up in the Cowboy State "Texas" and his sound sounds exactly like it: one of the best new country voices in the music scene, which makes you dream of campfires, cowboy stories and rodeo. He began singing in the back seat of a '93 Chevy Suburban, initially imitating the vocals of country stars like Keith Whitley, George Strait, Alan Jackson and John Anderson. Over the years, modern country stars like Eric Church, Dierks Bentley and Jason Aldean captivated him. All of this eventually led to a very unique, yet traditional sound. In September, Randall King will come to Europe for the first time on a tour, stopping at the "Music Hall" of "Old Town" for several days!
Texas native Randall King convinces with a traditional "honky tonk sound" and songwriting that is characterized by honesty, conviction and authenticity. He appeals to his fans on all emotional levels.
On Thursday night at the "Special Night" he plays an acoustic set, very personal and with the stories to the songs in his luggage. On Saturday evening, the complete US band will be on stage - show and entertainment "Made in Texas" guaranteed! The handsome heartthrob will bring the music hall then really shake!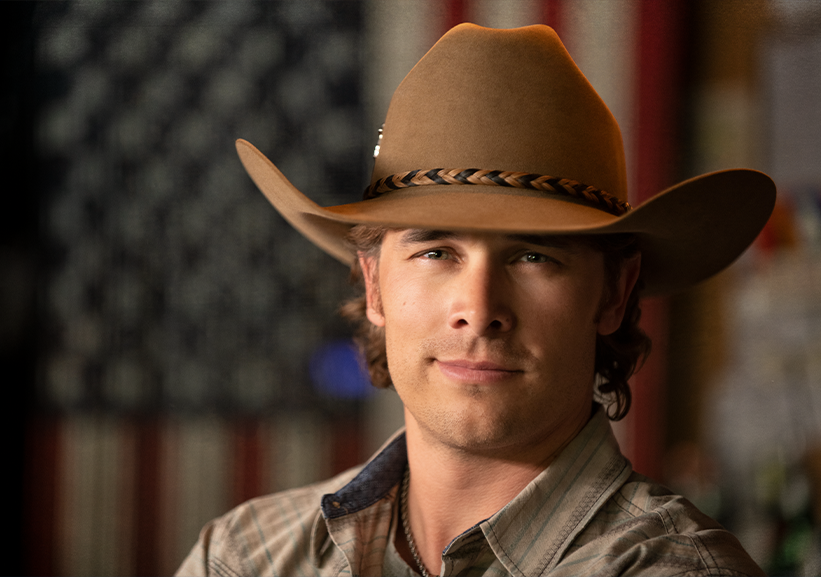 Jason Eady & Courtney Patton (USA)
Jason Eady & Courtney Patton are both successful and respected country stars, occasionally on stage together as a DUO and in private life even a married couple. On Thursday night they will be on stage together again at the Music Hall with the show: "The Greatest Country Hits". They present the country evergreens of the 80s and 90s - to sing along and dream for all true country fans!
Jason is a singer-songwriter and guitarist originally from Mississippi but now living in Texas. He is strongly associated with the traditional Texas country music scene and is particularly known for his "old-school honky-tonk" songwriting style. He belongs to the genre of musicians who have always remained true to themselves and their own style and have never allowed themselves to be bent, even by major labels or the media powers.
This made his accolade at the Grand Ole Opry Debut in November 2022 all the more noteworthy.
Courtney Patton is a mother, wife, producer, singer, songwriter and musician all at once. The Texas-based singer/songwriter, whose soulful take on classic country also applies to Americana and folk, draws her songs through influences of deep tradition and country legends like Merle Haggard, Joni Mitchell, Don Williams and Carole King. Early Saturday evening Courtney & Jason will open the evening as a duo and enchant the audience with their own songs.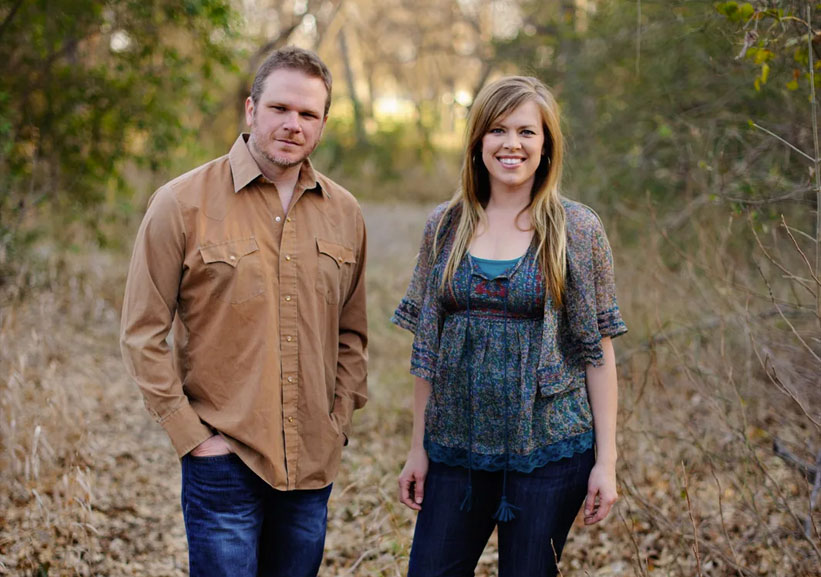 Whey Jennings (USA)
Whey Jennings grew up in a family that included many famous country musicians. His grandfather, the outlaw legend "Waylon Jennings," and his grandmother "Jessi Colter" both enjoyed decades of success on the major music charts. Jennings is a "raw, unpolished singer" with a voice as big as Texas. Whey has always had a deep love for music, ever since he first stepped on a stage.
Whey was just a little boy when Jessi Colter left a microphone on a chair backstage at one of his grandfather's shows after playing "Storms Never Last." Young Whey took the microphone, pranced onto the stage and began singing "Mamma's Don't Let Your Babies Grow Up To Be Cowboys." Whey's grandfather Waylon exclaimed, "Hey, wait a minute, kid...wait for me!" Waylon got going, and when the song ended, the crowd went nuts. That day Whey fell in love with music and as they say... the rest is history.
Whey is coming to Country & BBQ Liechtenstein for the 2nd time this year and will play an acoustic set at the Special Night on Thursday as well as the ultimate Friday night headliner - Welcome Back to Liechtenstein, Whey Jennings!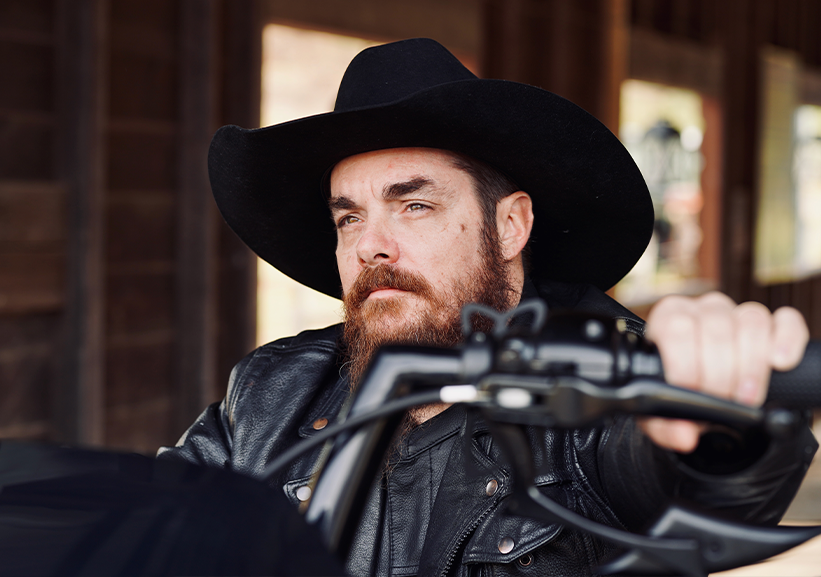 Truck Stop (DE)
There are only a few bands in the music industry that can boast so many successful years: Truck Stop will celebrate their 50th anniversary in 2023 and will also come to Liechtenstein on their European tour. They have continuously set the milestones on their way to success. The six men are not for nothing the most successful German country band of all time! Although they no longer play in the original lineup from 1973, the founding member "Teddy" is still with them and around this veteran now join other "country legends".
When Truck Stop came up with the idea of singing their country songs in German in the 70s, it was a risky venture, because no one had dared to do it before. Already with their first German-language country album "Zu Hause" Truck Stop landed two single hits with "Die Frau mit dem Gurt" and "Ich möcht' so gern Dave Dudley hör`n", for which they also received a gold record.
In the German preliminary round of the Grand Prix Eurovision, Truck Stop came in second with "Take it easy altes Haus" in 1979. Truck Stop became a "regular guest" in the ZDF Hitparade with Dieter Thomas Heck. Their biggest hit "Der wilde, wilde Westen" was released in 1980 and reached number 1.
In March 2000, Truck Stop was awarded four Country Oscars by the German-American Country Music Federation GACMF. Previously, the GACMF had already honored the Elbe Cowboys for their life's work and inducted them as the first German band into the "Country Hall of Fame".
As good as ever the German Cowboys present their hits in the Music Hall of Old Town on Charity Day after the Farmers Brunch!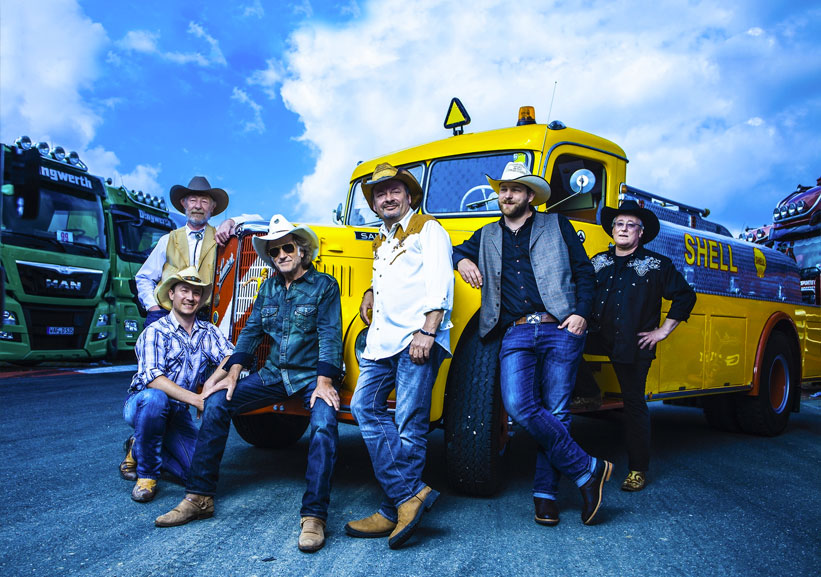 Kayla Ray (USA)
A native of Waco, Texas, singer-songwriter "Kayla Ray" was the tour manager for this year's headliner "Jason Eady" until 2014. During this time she opened its shows and sang duets. When it became clear to everyone that "Kayla" needed her own stage due to her immense talent, they parted ways.
In addition to touring with "Jason Eady", Ray has also shared stages with other well-known artists such as "Cody Jinks", "Erin Enderlin" and "Jo Dee Messina". She has been touring the USA and internationally for almost 10 years.
Over the past decade Kayla has received many awards and from "honkytonk" music to your life ballads, she sings an insane range of self-penned songs.
The pretty Texan will play the Music Hall stage as an opener on Thursday and Friday, and will provide musical accompaniment for the Farmers Brunch on Sunday.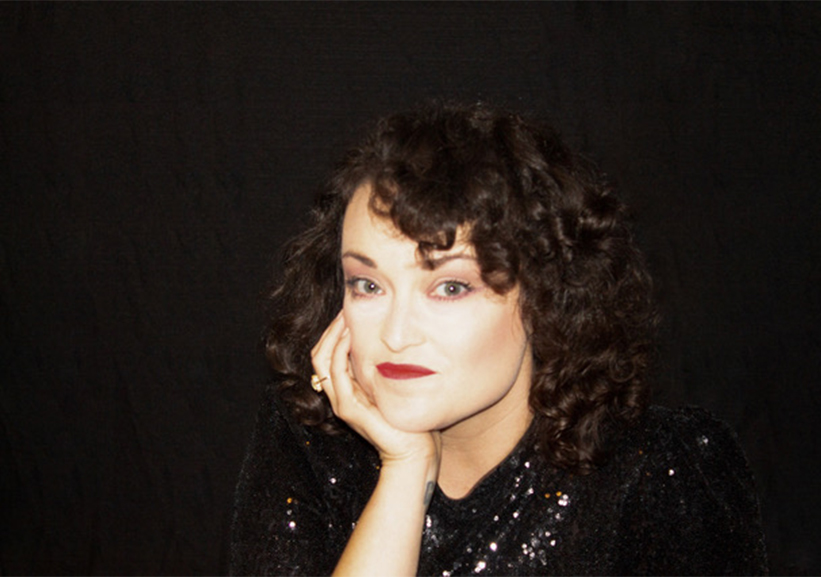 G.Thomas & Hawk Christensen (NO)
The two Norwegian country singers will present their unique outlaw country project, From Hank To Waylon, Saturday night at the Music Hall.
Many of the country musicians who came to Nashville and the legendary "Grand Ole Opry" early on had a connection to the music city of "Austin, Texas". Among them "Waylon Jennings", "Willie Nelson", "Johnny Cash" or "Merle Haggard".
Some artists of the 70s wanted to develop country music in their own direction and give it their own touch. They didn't want to be controlled by producers chosen by the record company.
They didn't want to follow the Nashville sound, but wanted to get some "honky-tonk impact" back into the sound. At the forefront of this development was the country legend "Waylon Jennings".
They wanted to record their own music as they "felt" it themselves. They wanted to break out of the traditional Nashville sound, which was mostly based on the same sound, the same studio musicians, and basically the same arrangements in the songs. There's nothing wrong with the Nashville sound, but musical freedom is the key word here.
This breakout group was called "Outlaws" (not in a criminal way) and the music later became "Outlaw Country". And the term "The Outlaw Movement" was born.
More and more artists wanted to follow in their footsteps, and the Outlaw movement eventually became a big concept in the U.S. and other parts of the country music world.
So the two Norwegian country stars "G.Thomas" & "Hawk Christensen" have also dedicated themselves to this outlaw movement and present with their project "From Hank To Waylon" not only the greatest "outlaw songs" of that time, but also the story behind this legendary country music.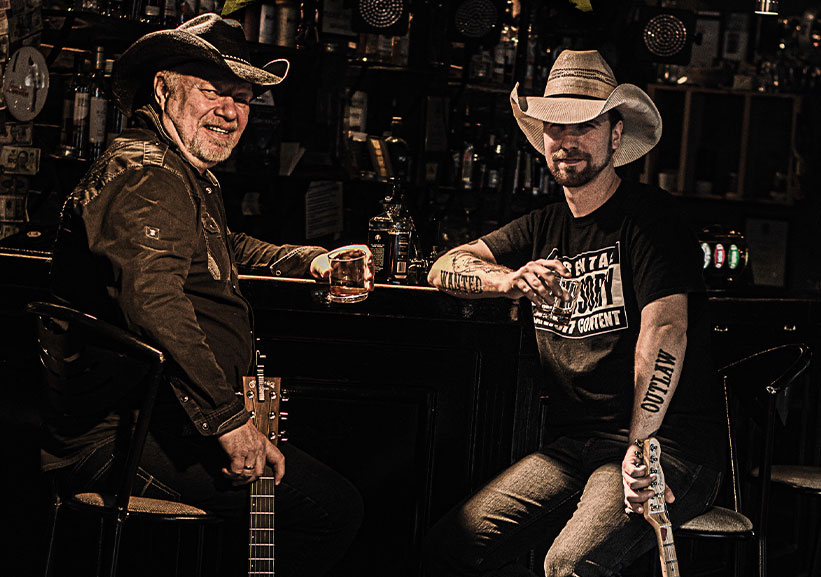 Kezia Gill & Jade Helliwell (UK)
With "Kezia Gill" a well-known face travels to Liechtenstein already for the 4th time. The country singer from Great Britain is one of the rising stars in the European country sky, who now belongs firmly to the Country & BBQ family. This year she has none other than "Jade Helliwell" in tow, close friend and also a gifted country singer who has become a real insider tip, especially in the online media. Together, the two have won many awards at the British Country Music Awards in recent years.
As a trio with guitarist "Luke Thomas" they play a very energetic set of their own songs and well-known hits on Friday night - of course to sing along and dance!
The evening "Amazing Grace", shortly before the respective headliner, is now known far beyond the country's borders and has become an indispensable part of the festival program. This year the two power women will sing the "Amazing Grace" as a DUO.
On Saturday afternoon, starting at 3 p.m., the singers will take care of the "Young Country Stars." In this show they give young local talents the chance to sing a song on the big stage next to you and gain their first stage experience. It is not the first time that the "Young Country Stars" meet "Kezia & Jade", because already weeks in advance they were allowed to audition you and receive important tips & tricks for the LIVE performance.
As a finale, the two singers then take the stage again on Sunday morning at the service of the word, adding a special musical touch to the "Church Service".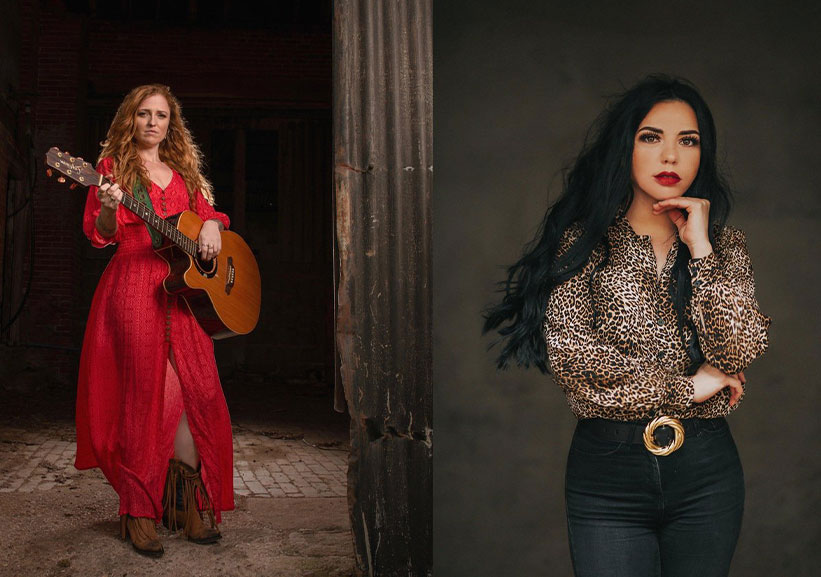 Special Guest: Dolly Parton by Tribute Artist Karen Hester (USA)
The American singer "Karen Hester" offers a special kind of show every evening in the Music Hall: the Queen of Country Music "Dolly Parton" is brought to life and her greatest country hits are presented during a 30-minute show.
She not only sings like "Dolly Parton" but also looks confusingly similar to her! With the legendary "Dolly Parton Show" Karen Hester already impressed a wide audience around the globe.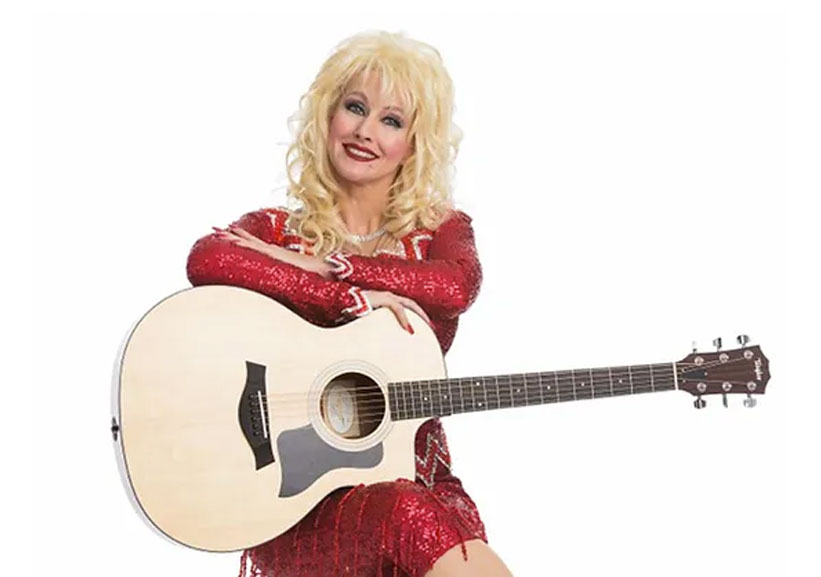 All inclusive Special Band (FL)
All inclusive, that's us: Abel, Linus, Marco, Valentin, Stefan, Gernot and Silke. We have been meeting every 14 days for over a year in the band room of the music school in Eschen in the Principality of Liechtenstein and make music together.
Music connects us, fills us with joy, lets us enter into exchange and communication, inspires us, opens up sound spaces. Music connects us regardless of our age, years of instrument lessons, knowledge of music and previous musical experience.
We emerged from a project for a final thesis "Music in social work and integrative groups" for the Orff Institute in Salzburg. "Jazz inclusive" was the working title. Silke and Stefan, music school teachers and parents of music-loving children with handicaps, founded the band.
Together the band members choose the pieces and songs, which we then adapt and implement according to our possibilities. So we sometimes just use the chorus or the melody of a piece or rewrite lyrics without further ado.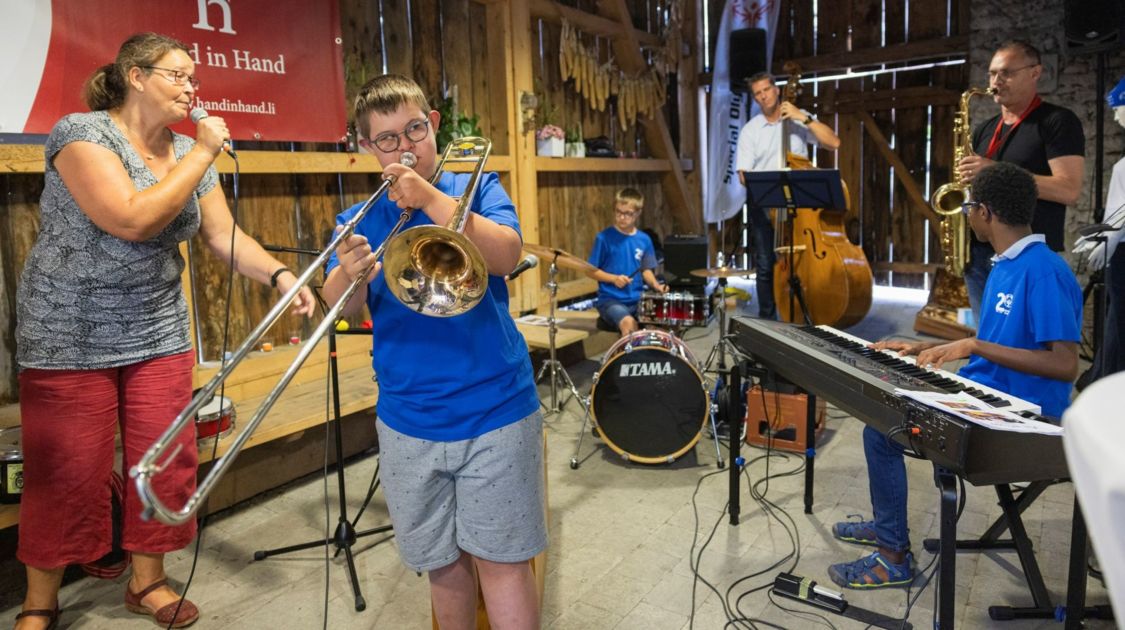 Hall of fame – Review
LINEUP 2022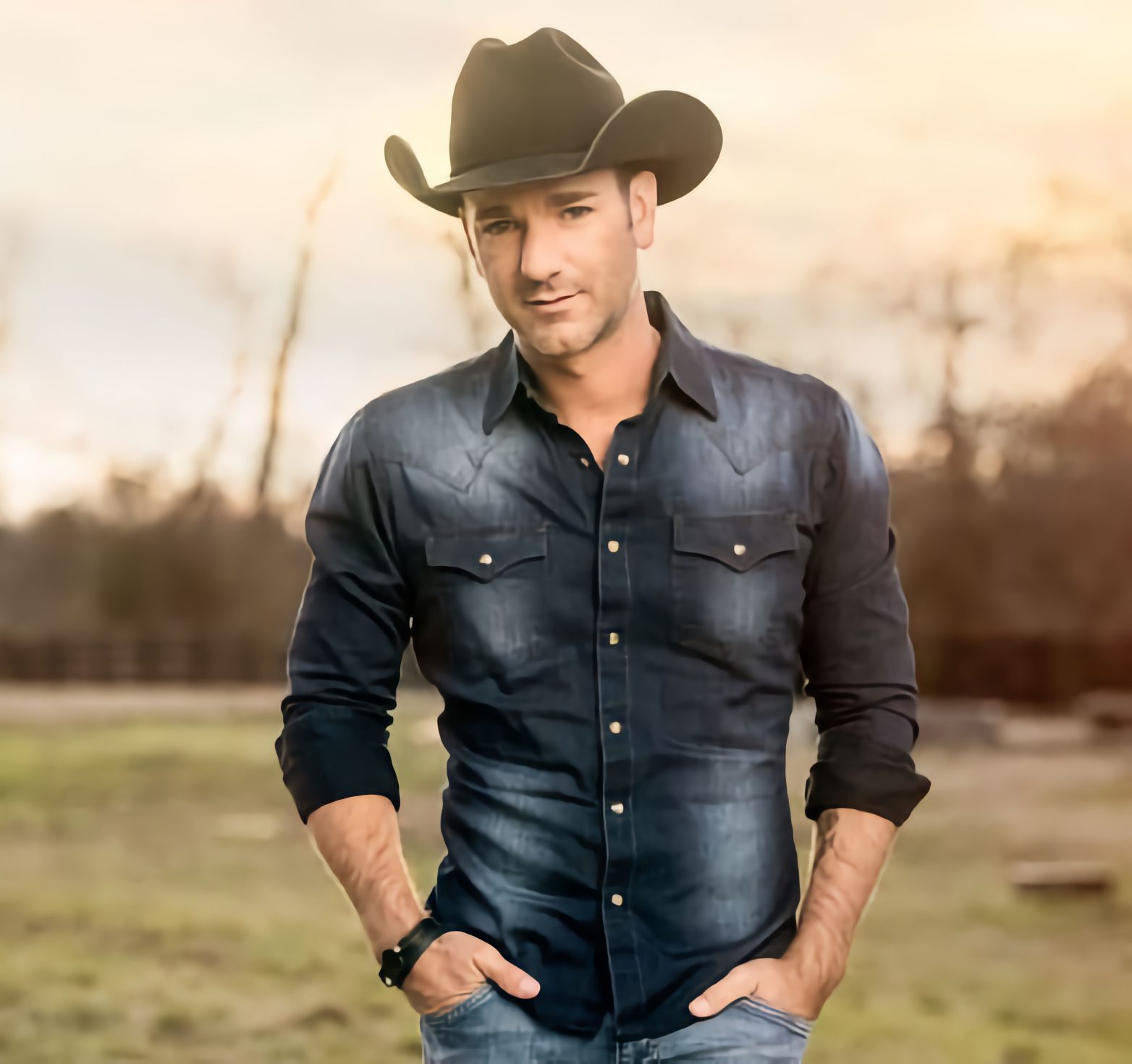 Craig Campbell (USA)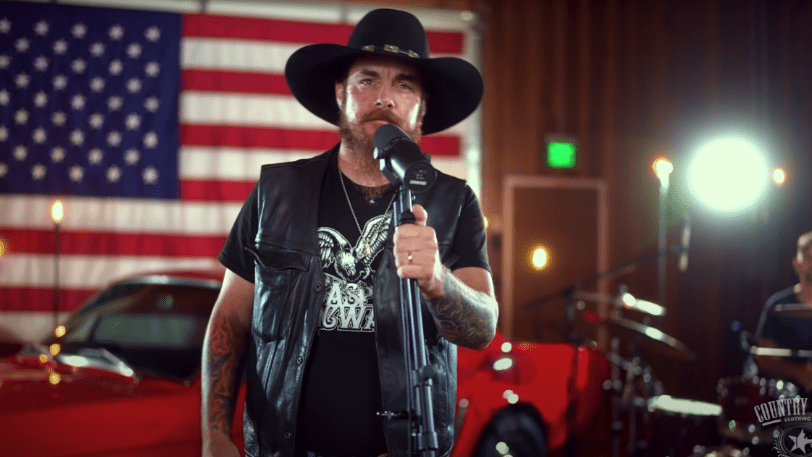 Whey Jennings (USA)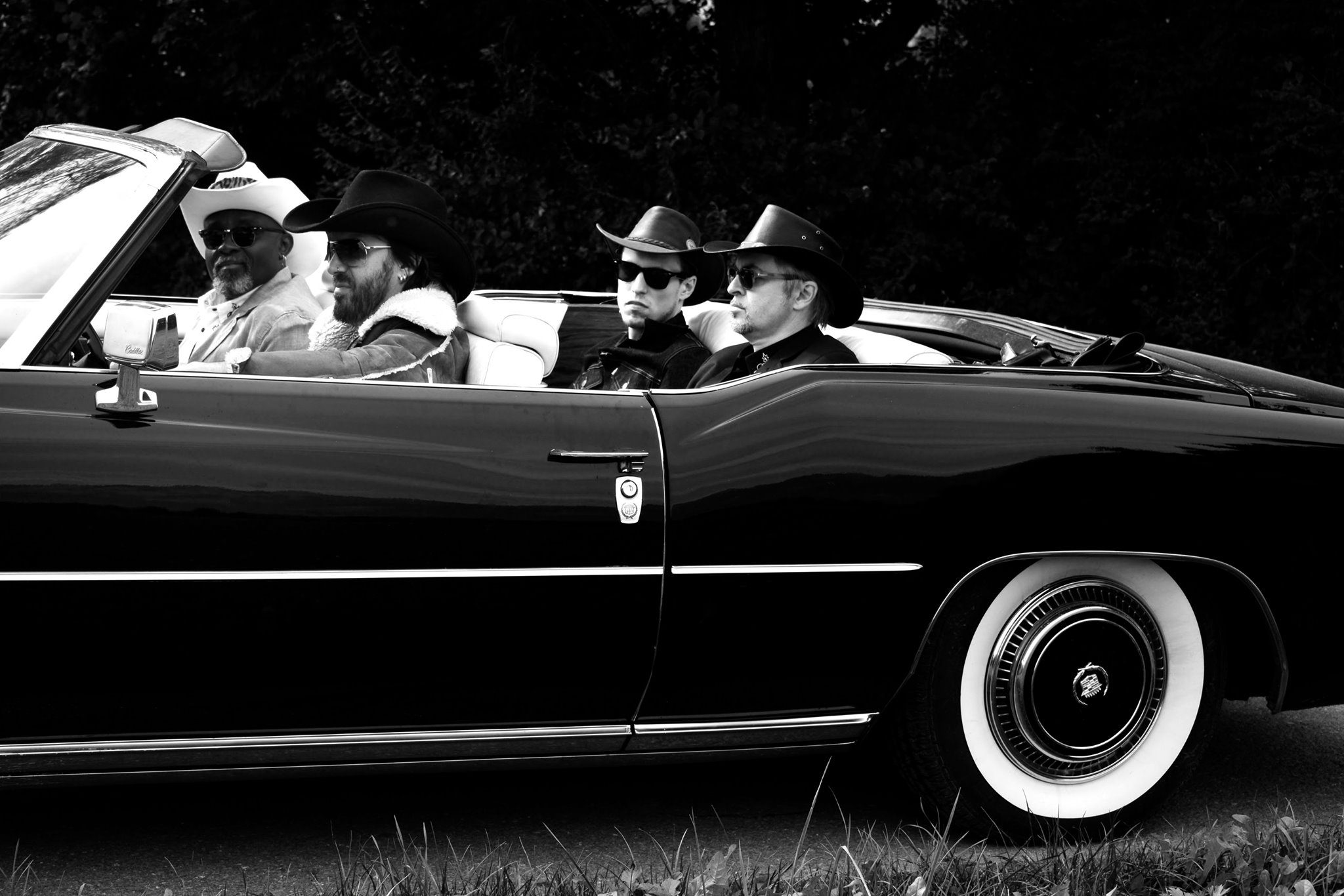 The Lamperts (USA/FL)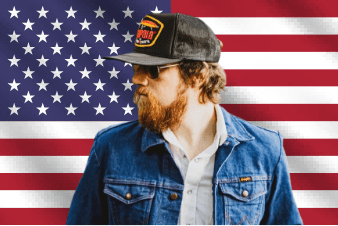 Addison Johnson (USA)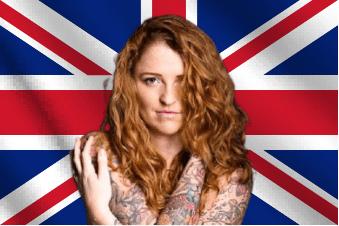 Kezia Gill (UK)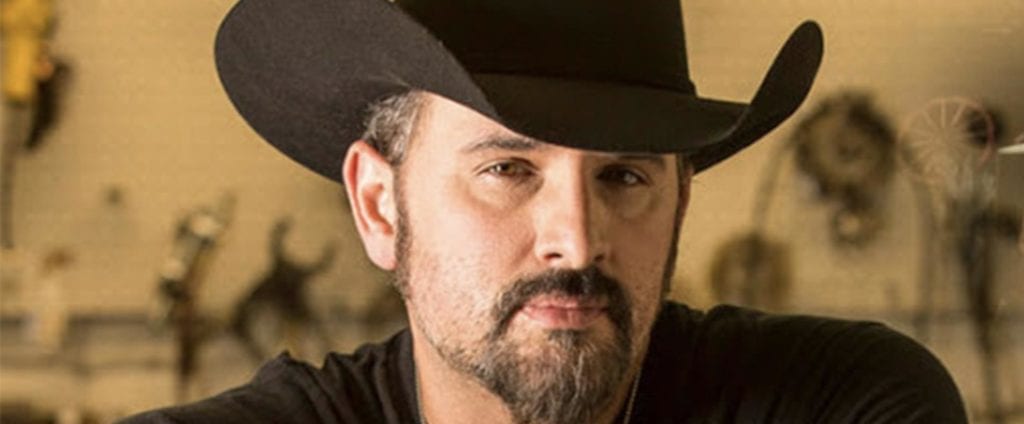 Ray Scott & Band (USA)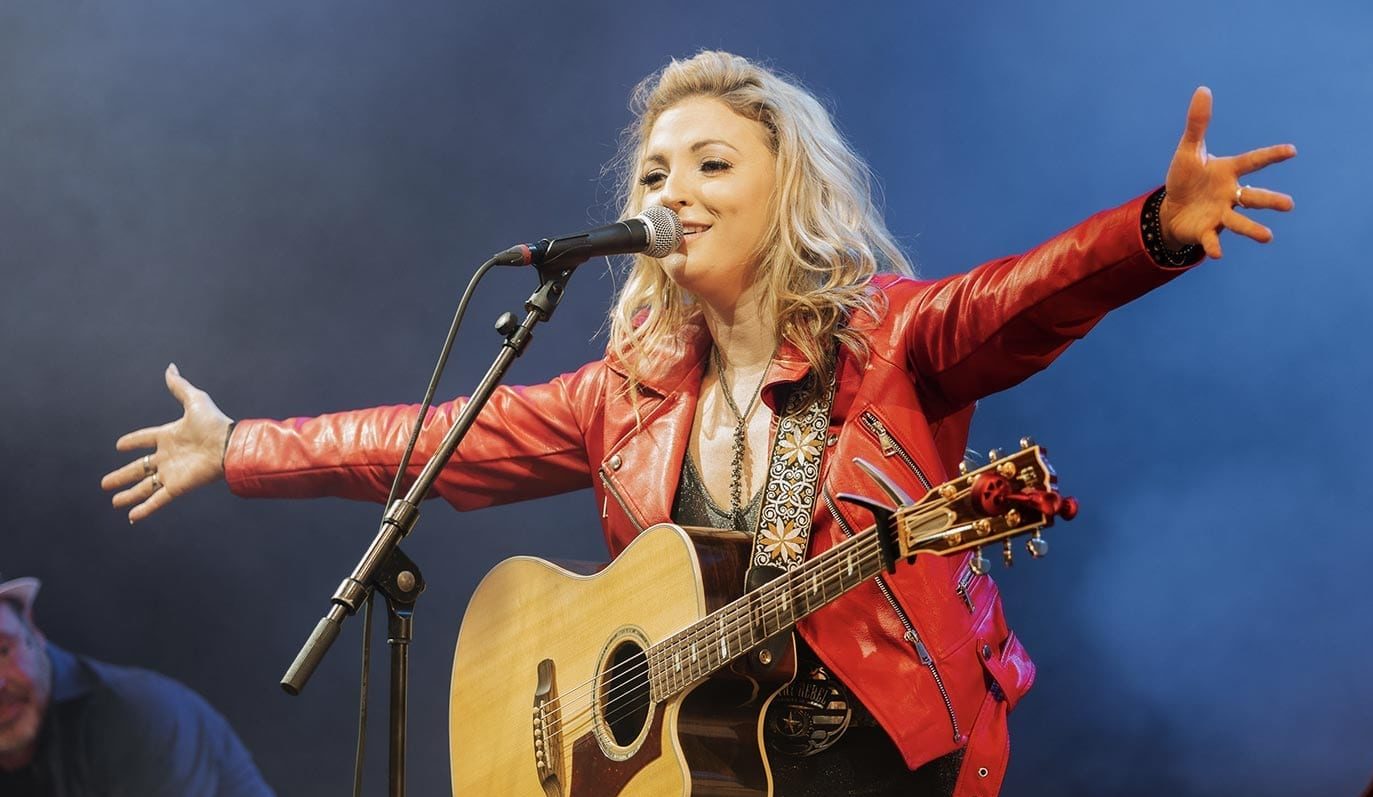 Karen Waldrup (USA)
LINEUP 2021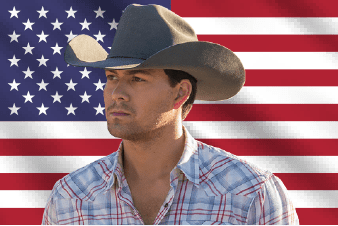 William Michael Morgan (USA)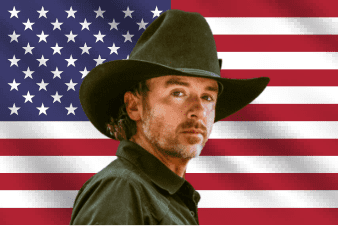 James Carothers (USA)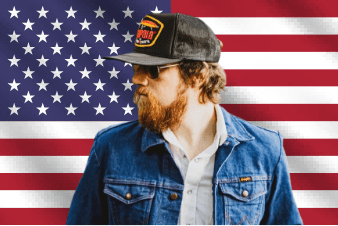 Addison Johnson (USA)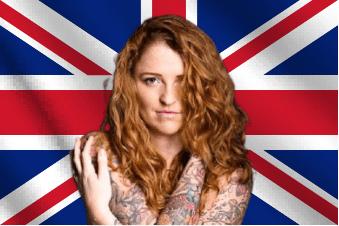 Kezia Gill (UK)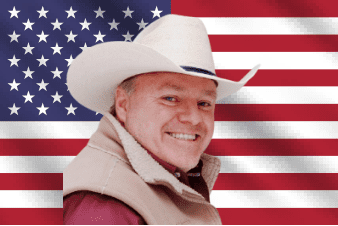 Doug Adkins (USA)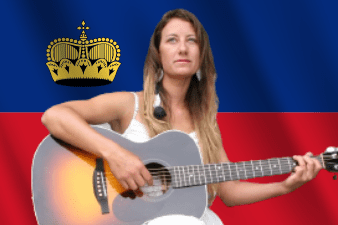 Suzie Candell (LI)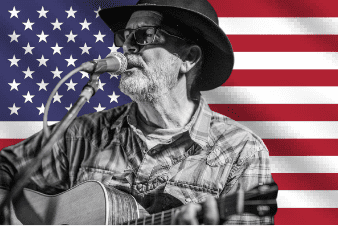 Brent Moyer (USA)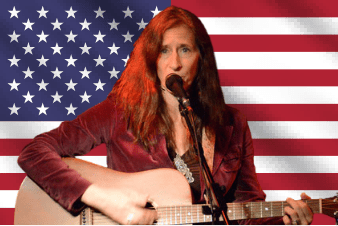 Beth Wimmer (USA)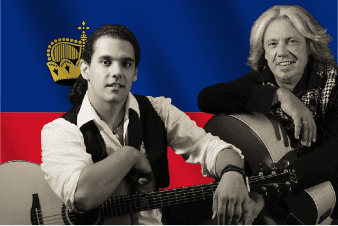 Roberts & Roberts
LINEUP 2020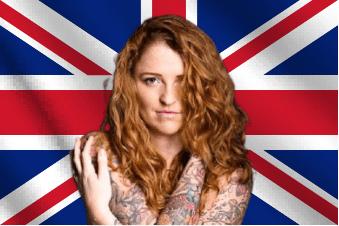 Kezia Gill (UK)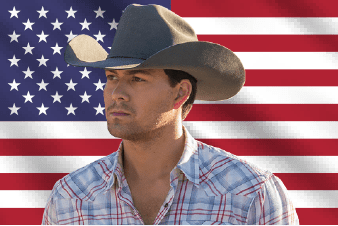 William Michael Morgan (USA)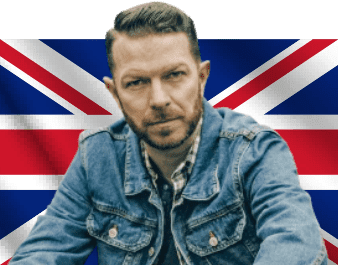 Gary Quinn (UK)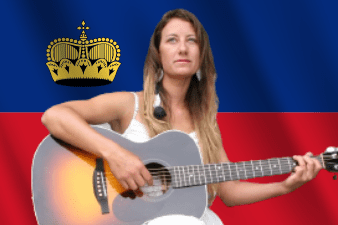 Suzie Candell (FL)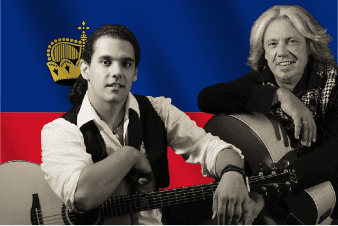 Roberts & Roberts (FL)
LINEUP 2019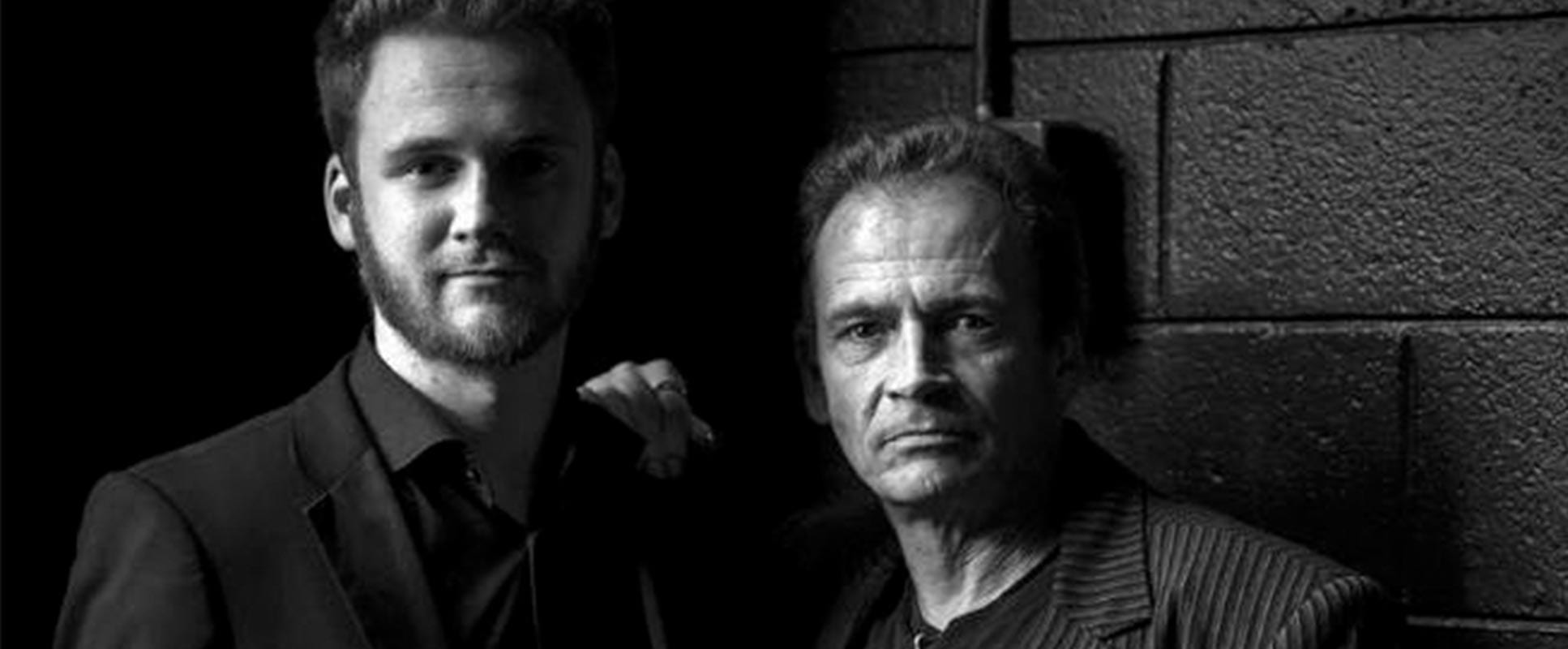 Ben & Noel Haggard (USA)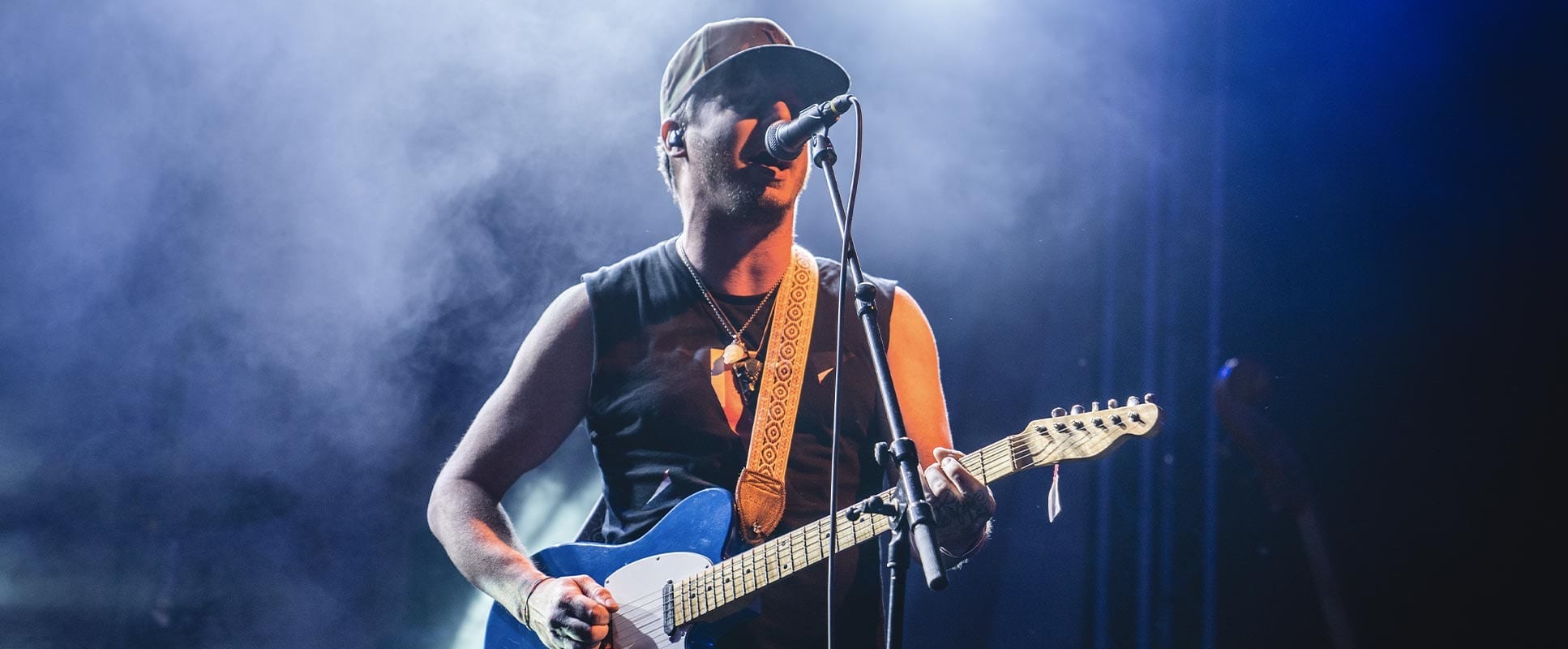 American Young (USA)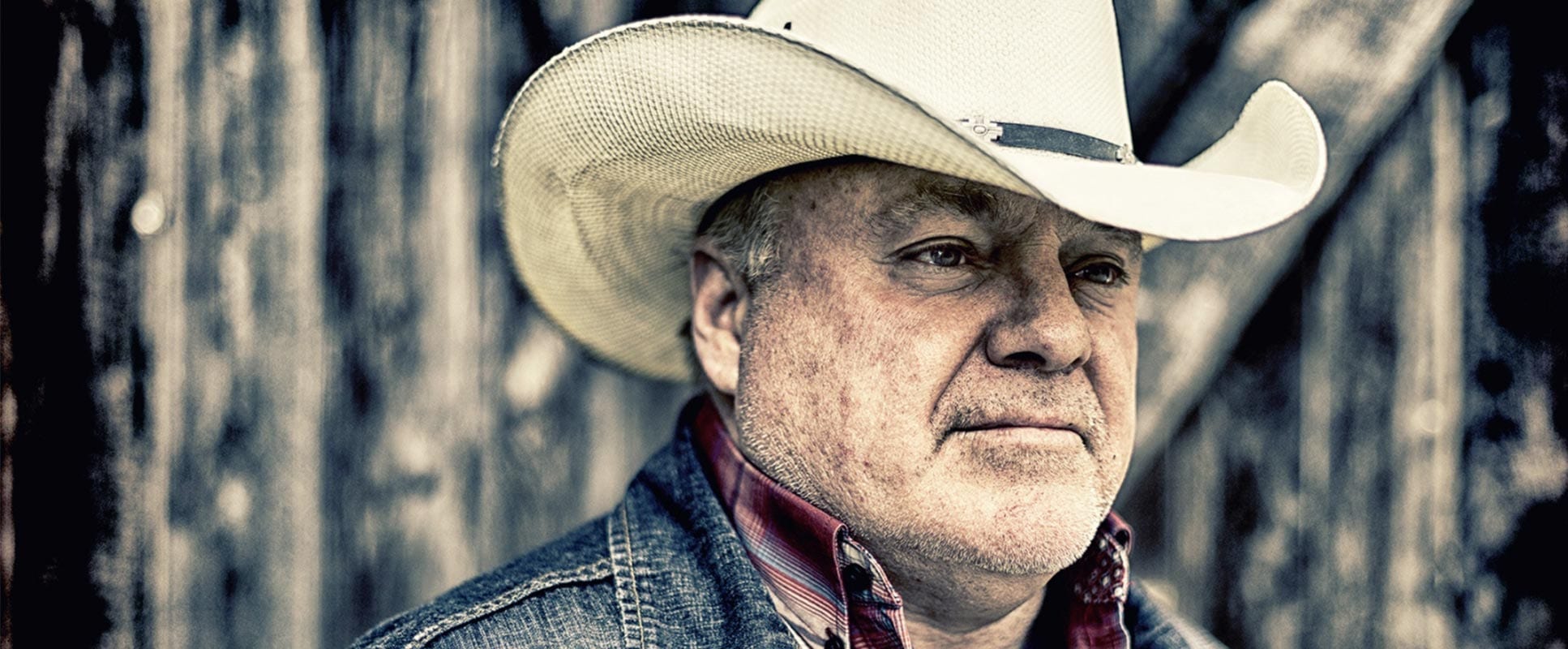 Doug Adkins (USA)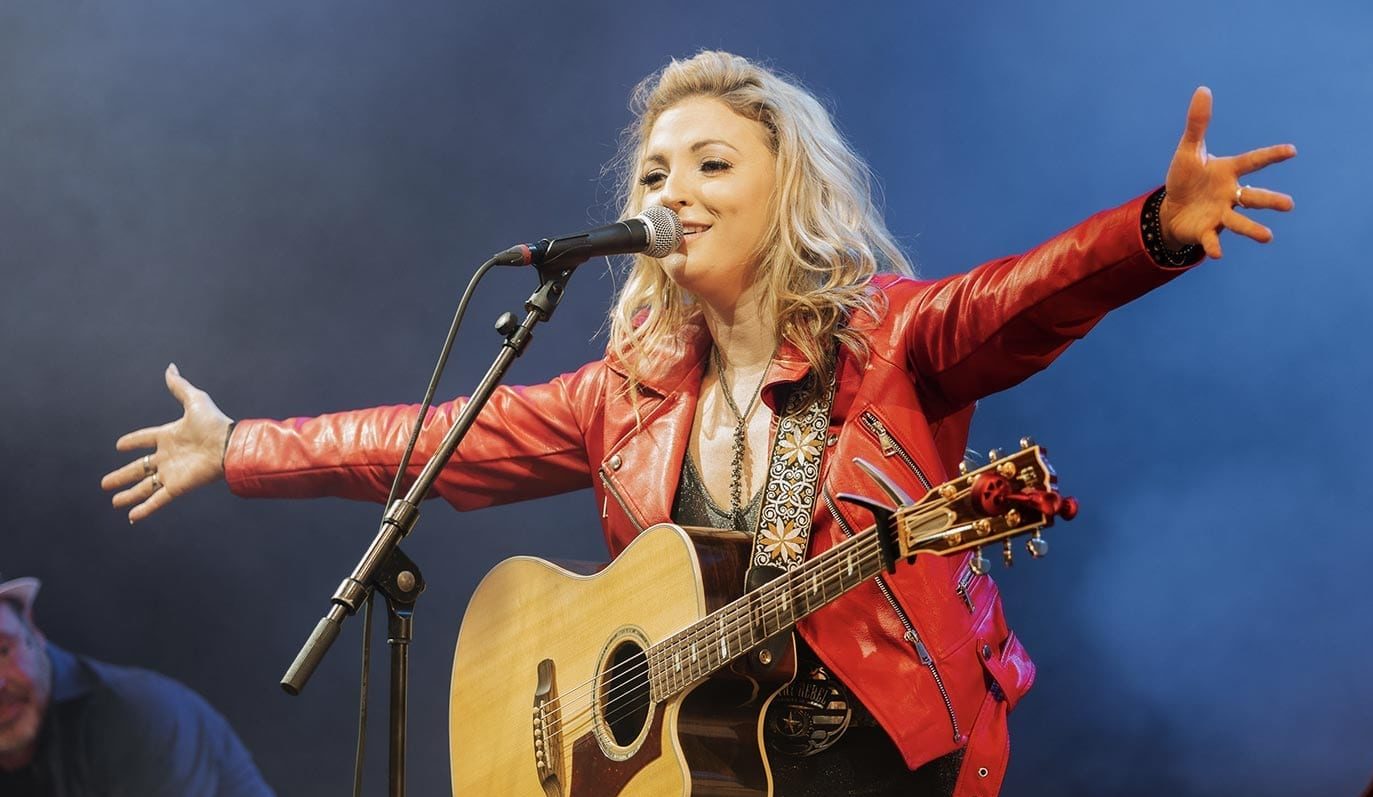 Karen Waldrup (USA)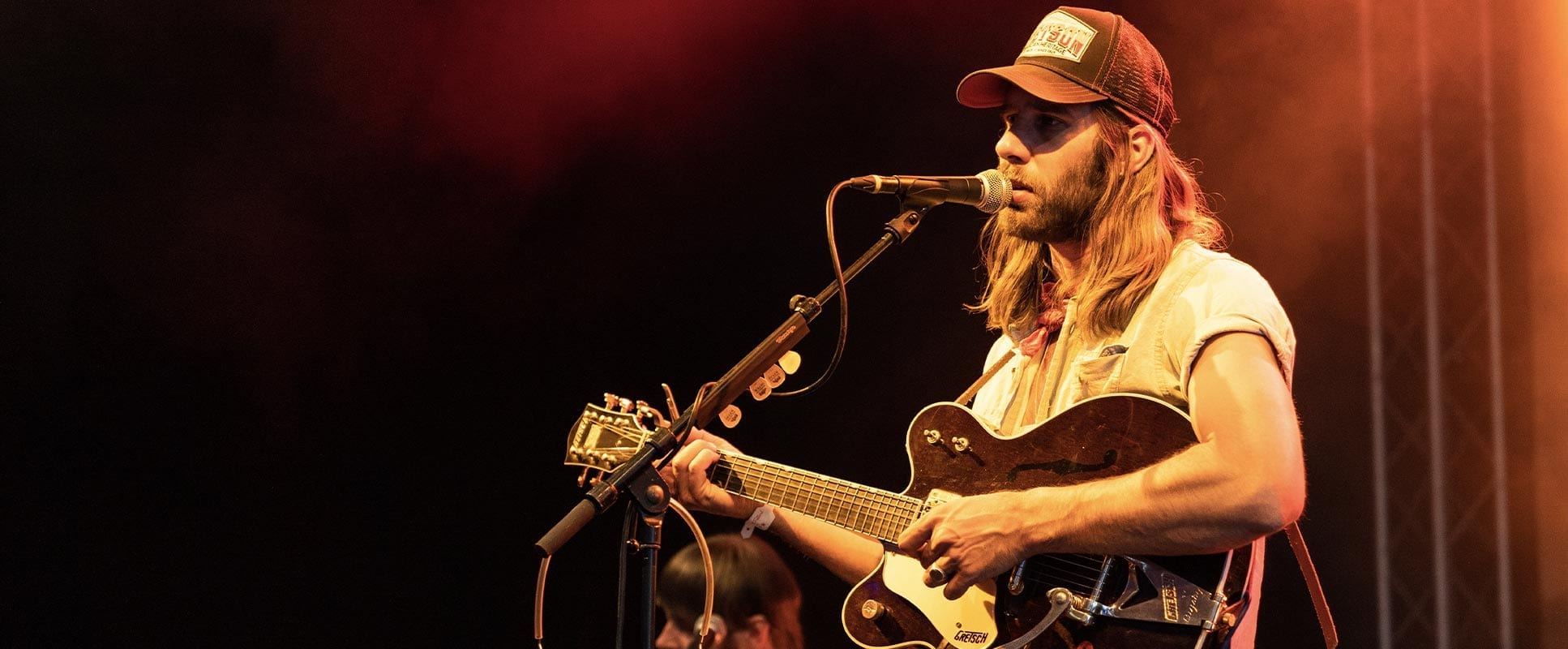 Prinz Grizzley (AT)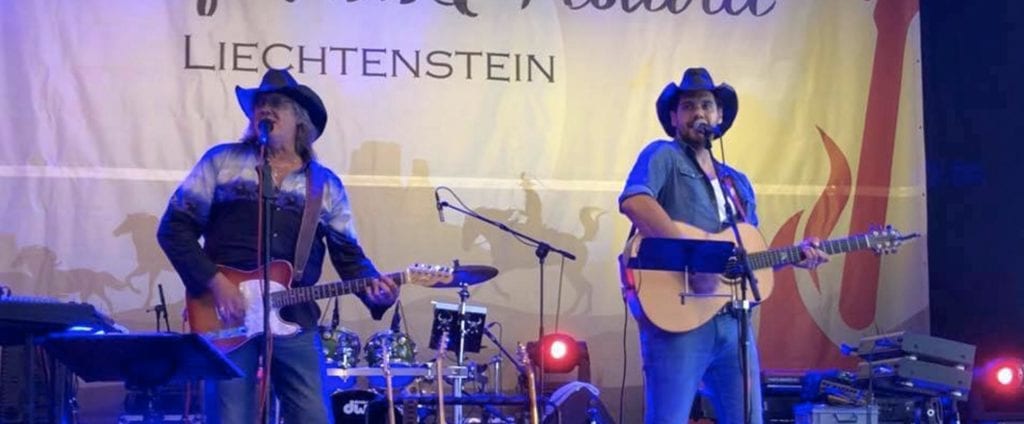 Roberts & Roberts (FL)
LINEUP 2018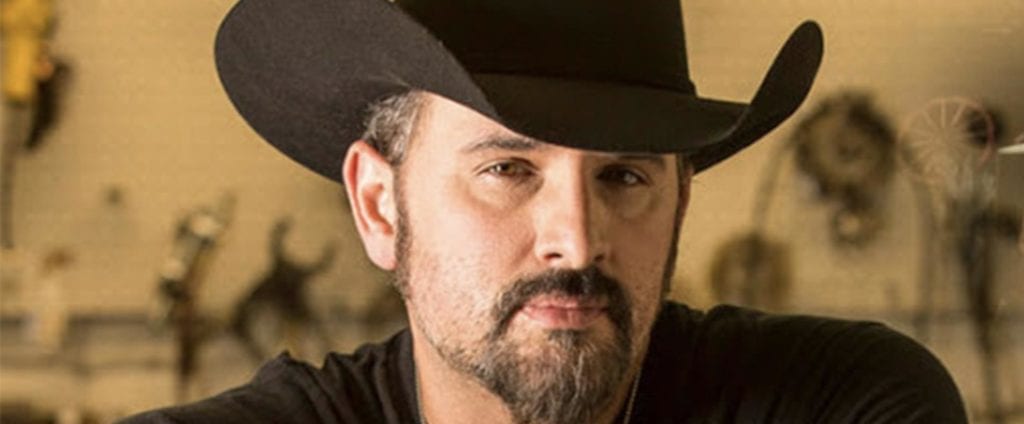 Ray Scott & Band (USA)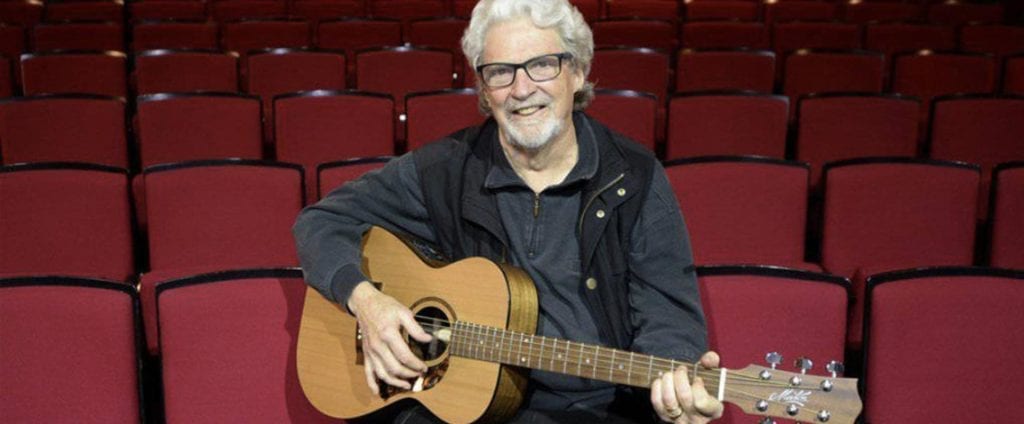 Jeff Turner & Band (AUS/CH)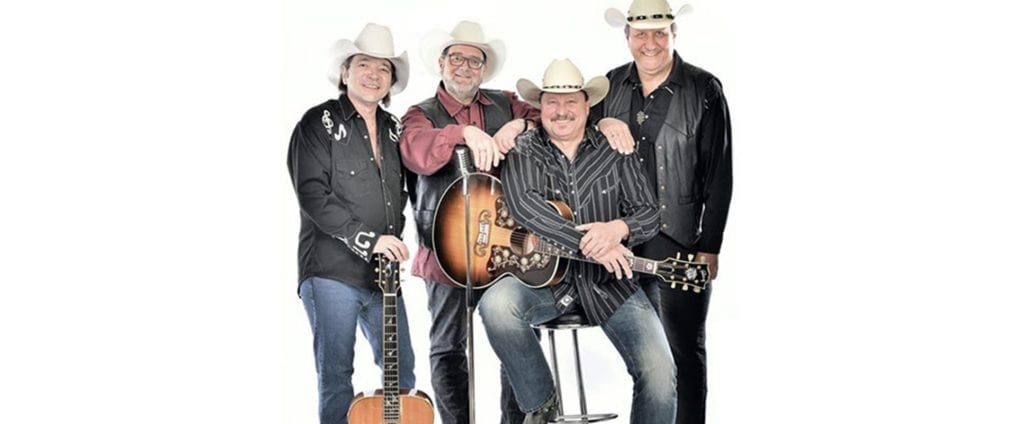 Swiss Highwaymen (CH)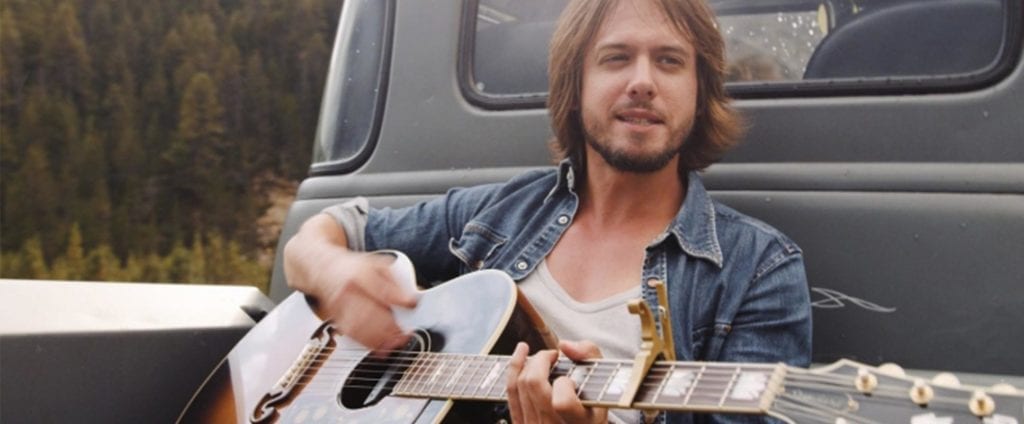 Tobey Lucas & Band (CH)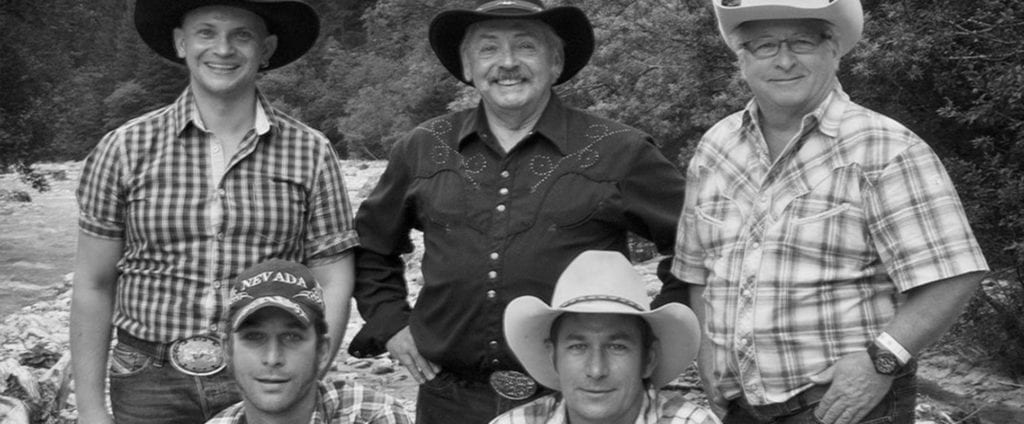 Nevada Country Band (CH)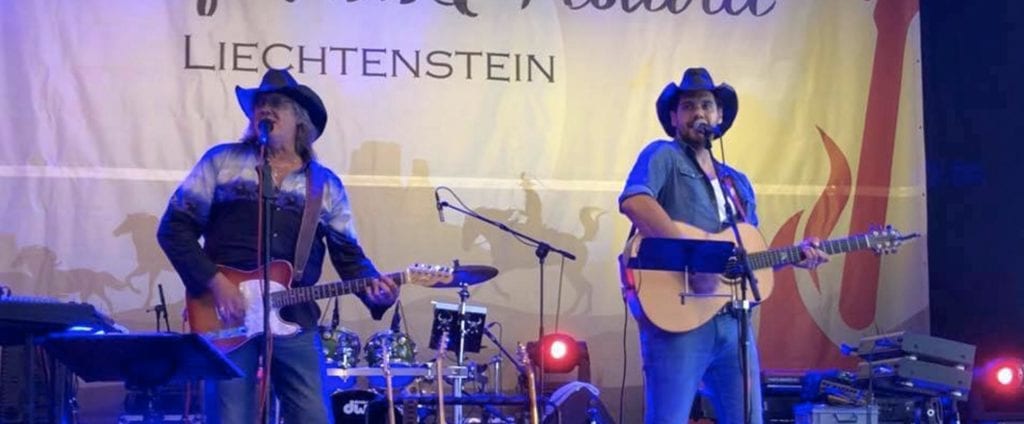 Roberts & Roberts (FL)
LINEUP 2017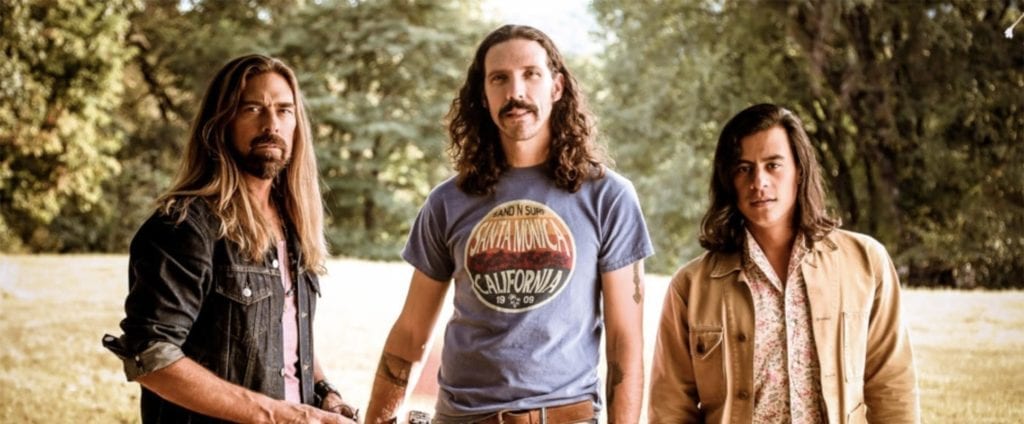 High South (USA)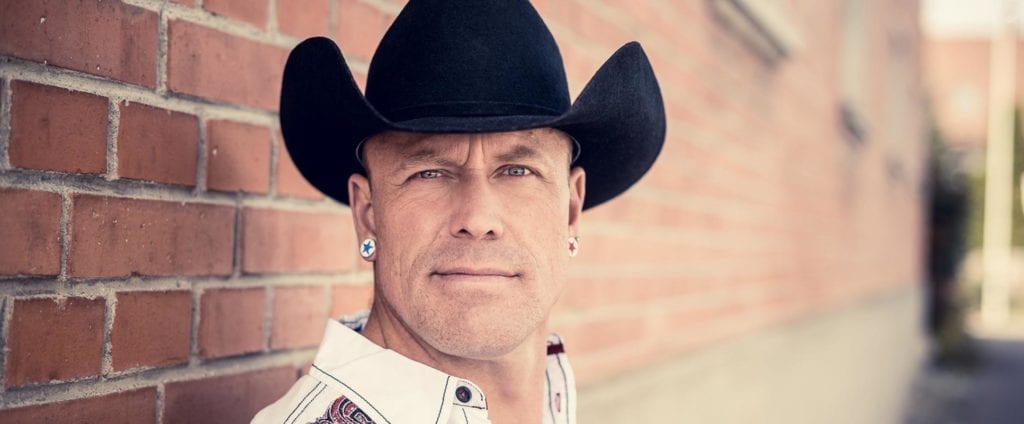 Gregory Larsen Band (USA/CH)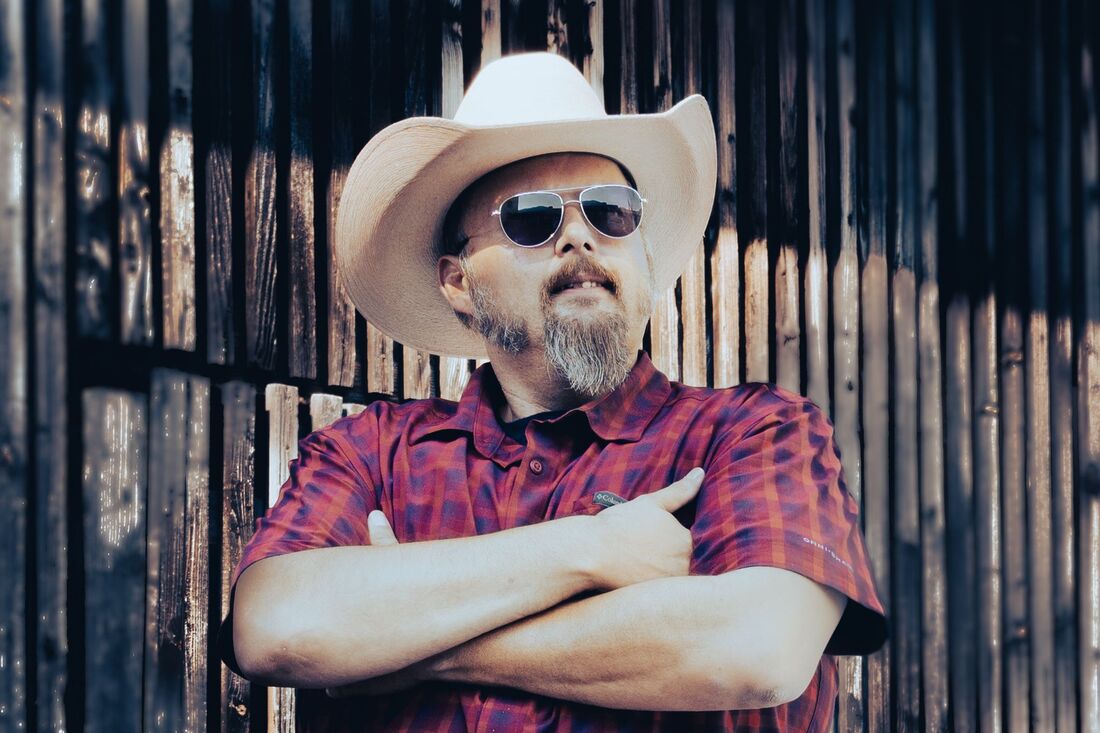 Roger Leuenberger & The Wild Horses (CH)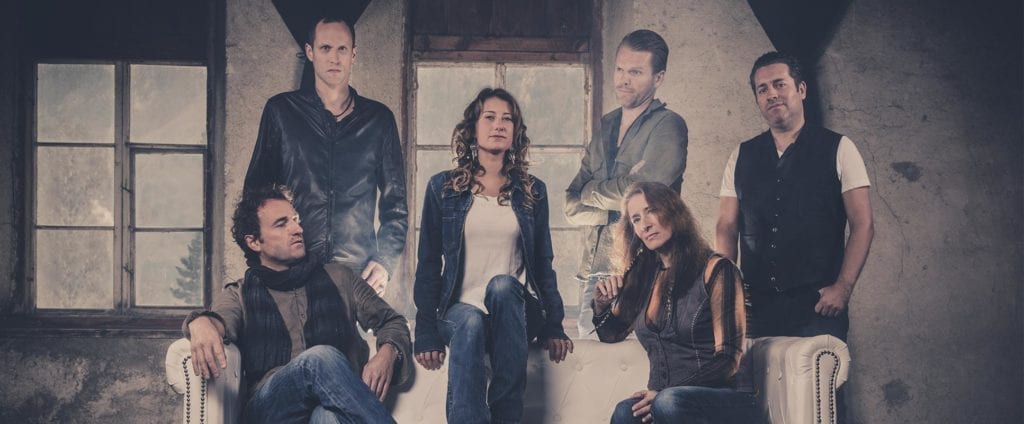 Suzie Candell & The Screwdrivers (FL)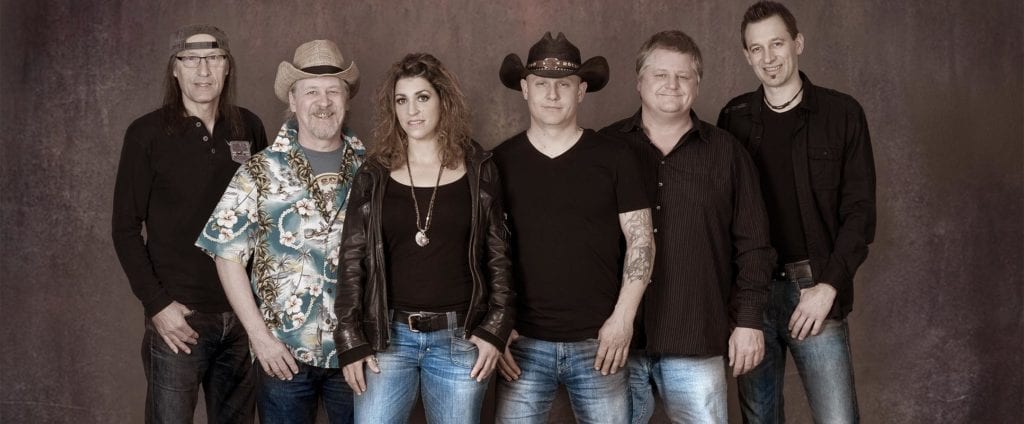 Two Rocks Band (FL)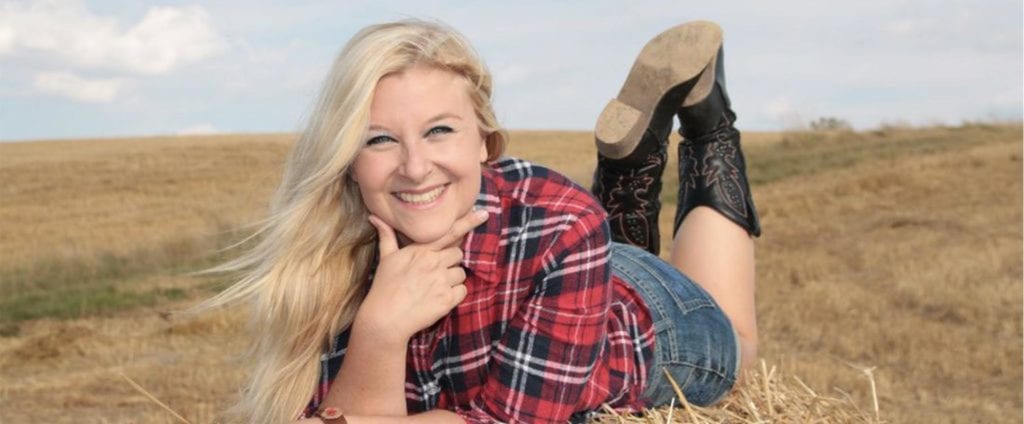 Danny June Smith (D)